BIOCOMM PRESS 
Independent Publisher & Author Partner
"EVERYONE HAS AT LEAST ONE GOOD BOOK IN THEM!"
This great maxim is particularly true for skilled professionals, who have become experts in their field.
 BIOCOMM PRESS is an independent publishing imprint and author partnership –
helping professionals showcase their expertise and strengthen their brand.
WHAT I DO: I partner with Authors to provide independent editing, formatting, cover design, publishing and marketing of Scientific & Historic Fiction and Non-Fiction books.

WHO I WORK WITH: I work in-house with Scientific & Historic Fiction and Non-Fiction authors who have completed a book, and need help getting published. 

WHY IT WORKS: By providing independent editing, publishing and marketing resources, I enable authors to publish their work, allowing them to focus on the creative process. I use industry software for editing and design, and digital distribution and marketing services to eliminate overheads and expand reach.

HOW I DO IT: We start with an evaluation of your draft to understand the issues and opportunities being faced. From this we build a strategy and implementation plan. 

WHAT MAKES ME DIFFERENT: 20+ years in science publishing communication coupled with both fiction and non-fiction writing and publishing experience. I LISTEN and take the time to understand the critical issues. 

SPECIALITIES: Writing and Editing, Cover design, Independent Publishing, Social Media Marketing.
HARRY TEICHER, PHD
Founding Publisher
& Authorpreneur
EDITING: Developmental Editing during the first draft • Copy Editing of the final draft • Proof reading of the final manuscript prior to publication • Preparation of figures, tables and graphs • Scientific review • Translation (DK/UK).

DESIGN: Formatting for eBook and Print versions using Scrivener and Vellum • Cover design and layout • Banners and book images (2D and 3D) for Marketing.
MARKETING: FACEBOOK ADS for lead generation • AMAZON MARKETING SERVICES (AMS) for impressions and sales • Back Cover material • Author Profiles • Book descriptions.
DISTRIBUTION: Distribution through Amazon Exclusive (KDP Select) • Distribution to Kindle Unlimited and the Kindle Owners' Lending Library • Access to Kindle Countdown Deals for promotional discounting and Free Book Promotions.
PRICING: Through a partnership, we work together to create a viable, marketable product and share the profits. Accordingly, I reserve the right to decline books which I feel are not commercially viable, or do not fit into the genre of Scientific or Historic Fiction or Non-Fiction.
BioComm Press is an independent publisher and Author partner specializing in the Editing, Formatting, Cover Design and Publishing of scientific & historical fiction & non-fiction books.
Pesticides & Biopesticides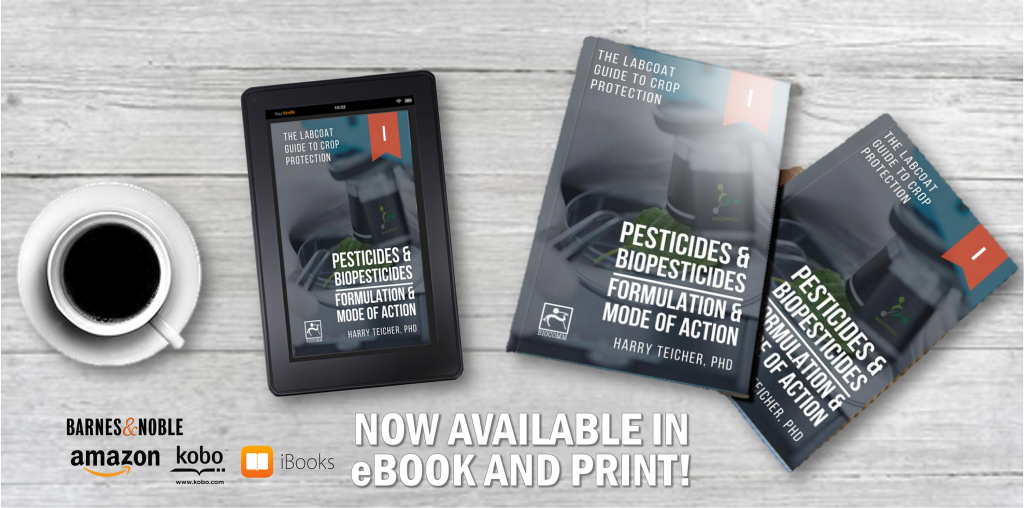 PESTICIDES & BIOPESTICIDES: FORMULATION & MODE OF ACTION



AUTHOR: Harald B. Teicher
PESTICIDES & BIOPESTICIDES: FORMULATION & MODE OF ACTION is the first book in the LABCOAT GUIDE TO CROP PROTECTION series.
Aimed at students, professionals, and others wishing to learn basic biological aspects of Crop Protection, this book is an easily accessible introduction to essential principles of Pesticide and Biopesticide Mode Of Action and Formulation.
If you have written a scientific or historical fiction or non-fiction book and are looking for help with Editing, Formatting, Cover Design, Publishing or Marketing, please contact me.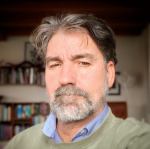 I am available to provide Science, Communications and Strategic Management Expertise to the R&D Industry.
On this site, you'll find much of what you need to know about how I can help your organization. Have a look around and let's set up a meeting!
HOURS: 6pm to 12pm CET
PHONE: +45 41640578
MAIL: teicher@biocomm.eu
SKYPE: h.b.teicher
LOCATION: Denmark